It is visible when you are sitting close to the window on the one side of an aircraft and having the sun on the other side. By looking downwards on the clouds below –if you are lucky– you can see the a 'glory' -resembling an iconic saint's halo– around the shadow of the aircraft!!! The glory consists of concentric, successively dimmer rings, each of which is red on the outside and bluish towards the center. Due to its appearance, the phenomenon is sometimes mistaken for a circular rainbow, but the latter has a much larger diameter and is caused by different physical processes.
Although they say that the mechanism of glory optical phenomenon has not been explained yet, there is an interesting web link providing some explanation.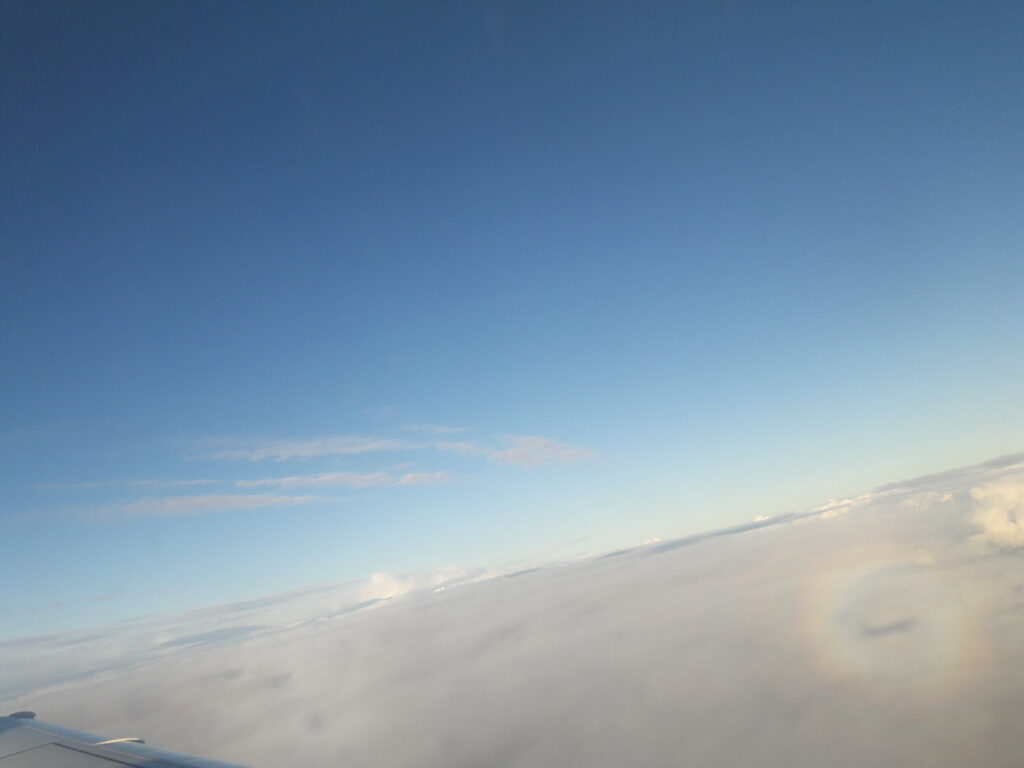 Σχόλιο
Το blog σέβεται όλες τις απόψεις, αλλά διατηρεί το δικαίωμα μη δημοσίευσης υβριστικών, συκοφαντικών, ρατσιστικών σχολίων και διαφημίσεων, καθώς αντιβαίνουν στις διατάξεις την κείμενης νομοθεσίας. Τα σχόλια απηχούν αποκλειστικά προσωπικές απόψεις αναγνωστών.